Store temporarily closed to customers due to pandemic. Please order from us online, either via our Square shop or by contacting us. You can also get a Gift Card or some stylish new threads! Thanks!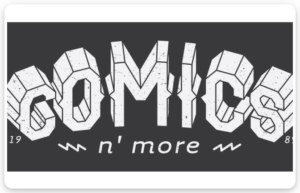 Comics N' More sells comic books in Easthampton, MA (map). We cater to our subscription customers first and foremost, and do our best to keep an ever-evolving mix of cool stuff in stock.
Per the Easthampton BOH: We have been instructed we are not permitted to use our commercial brick and mortar location as a staging ground for mail order. We are moving all operations home. Mini move! We love moving the store!
Contact us with any questions you may have or scroll down to see some of our offerings.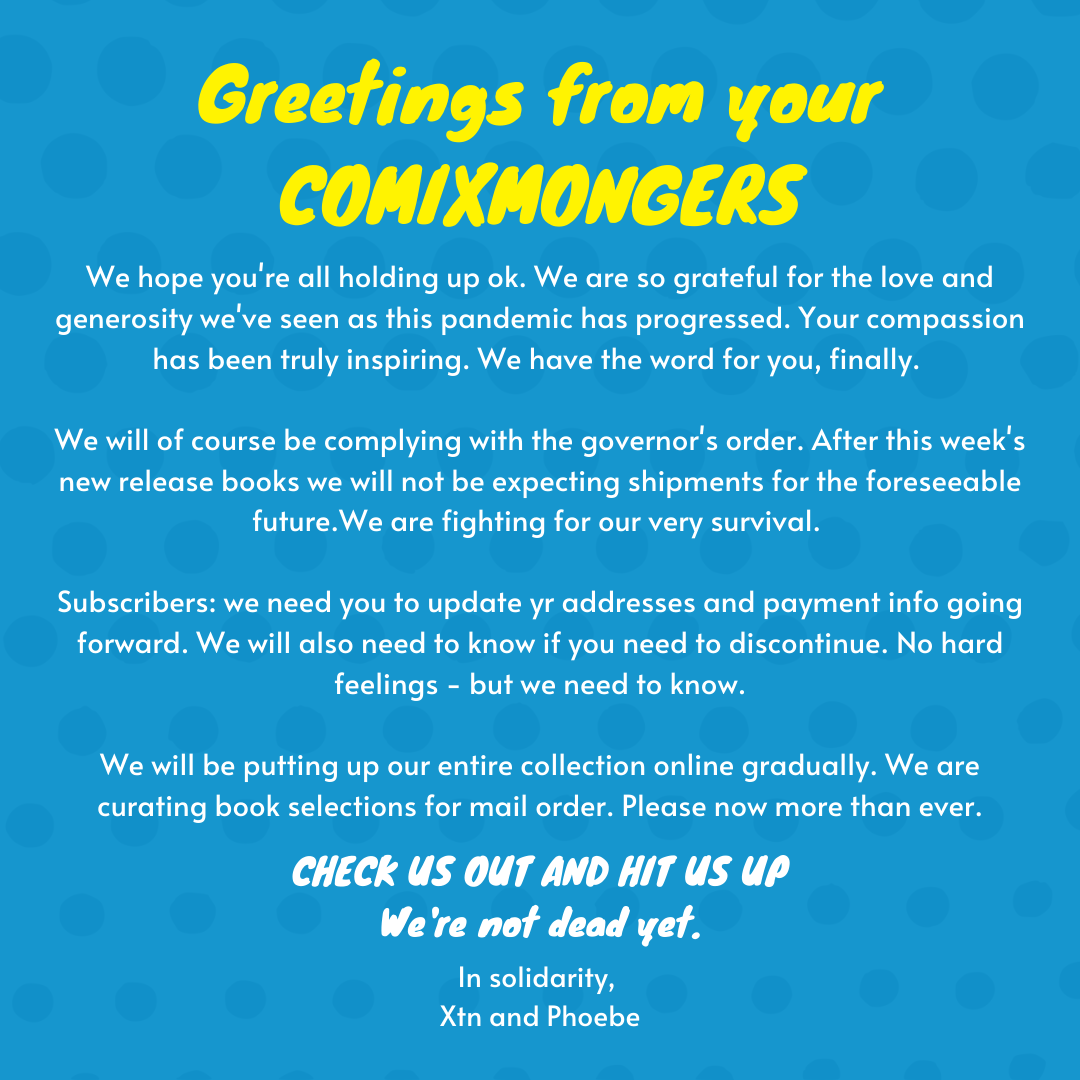 Just Some Of Our Specialties
Graphic Novels
We offer a large selection of new and used, major and small press graphic novels, trade paperbacks, and hardcover comic books. Find DC, Marvel, Image, Valiant, Dark Horse, and many other independent publishers on our shelves!
All-Ages
We have a growing collection of comics and comics-related items for children of all ages, including new and older graphic novels, board books, and single issues, as well as toys and action figures!
COMIXHUNT! Back Issues
Thousands of freshly curated titles to choose from! Tons of comics from the 1970's forward, with a limited, but growing, selection of Golden and Silver Age comics from a variety of publishers! Browse our room full of $1 comics while you're here! Want list services available! Read more about our back issues here!
Action Figures and Statues
We carry a constantly changing inventory of new and vintage action figures! Figures from Marvel Legends, Batman: The Animated Series, DC Collectibles, Star Wars, Star Trek, and many more are available! We also offer loose figures. Check out our selection of statues, as well!